May 8, 2017 by Kelly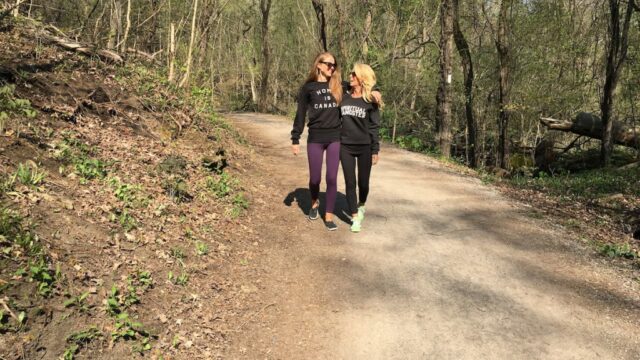 Mother's Day is just around the corner and with spring flowers blooming and the sun coming out more often, there are lots of things you can plan on doing with your Mom this year. Though gifts are always nice and well appreciated, spending time with Mom is also a great option. Breakfast in bed for mom or heading out for brunch are traditional favourites, but we've got a few other things you can consider doing this year.
Read Together
In the Company of Women is an amazing book that shares the stories and wisdom of over 100 inspirational women and how they embraced creativity, faced hardships, and found success as entrepreneurs. We LOVED (!!) reading through this book and feel like you and Mom (and any other women you know) would as well! Even if you don't have time to read the book before Mother's Day, you can curl up with Mom and a great cup of loose leaf tea and read. We know you'll both be inspired by the stories inside, and they are also a great spark for talking about the inspirational women in your own lives. Don't forget to share with each other as well and remind Mom why she inspires you on a daily basis!
Make Memories
In 10 years, your Mom might not remember what you bought her for Mother's Day, but she'll definitely remember the time you spent together. Consider getting outside and going for a hike, or just a walk through your neighbourhood. Chatting and enjoying nature together is a great way to spend a Sunday.
For those who won't be able to make it home on Mother's Day, that doesn't mean you can't spend time together. Grab your phone or tablet and take it outside with you. FaceTime Mom and enjoy nature together. If you have data to spare you can take her with you on a walk or hike, and if you need to stay near wifi you can take her through your back garden!
Bake Together
Cooking or baking with others is such a great way to make memories and build relationships. Whether you're a novice baker or an expert, spending time in the kitchen always brings people together. Find a great recipe that you've discovered lately, or revisit a classic that you ate as a child and haven't enjoyed in a while. Maybe Mom even has a favourite recipe from when she was young and wants to share that with you for the first time. There are so many options of what you can make together that this is the perfect activity for anyone! If you need some ideas, check out our best selling cookbook, Made With Love cookbook for lots of delicious recipes.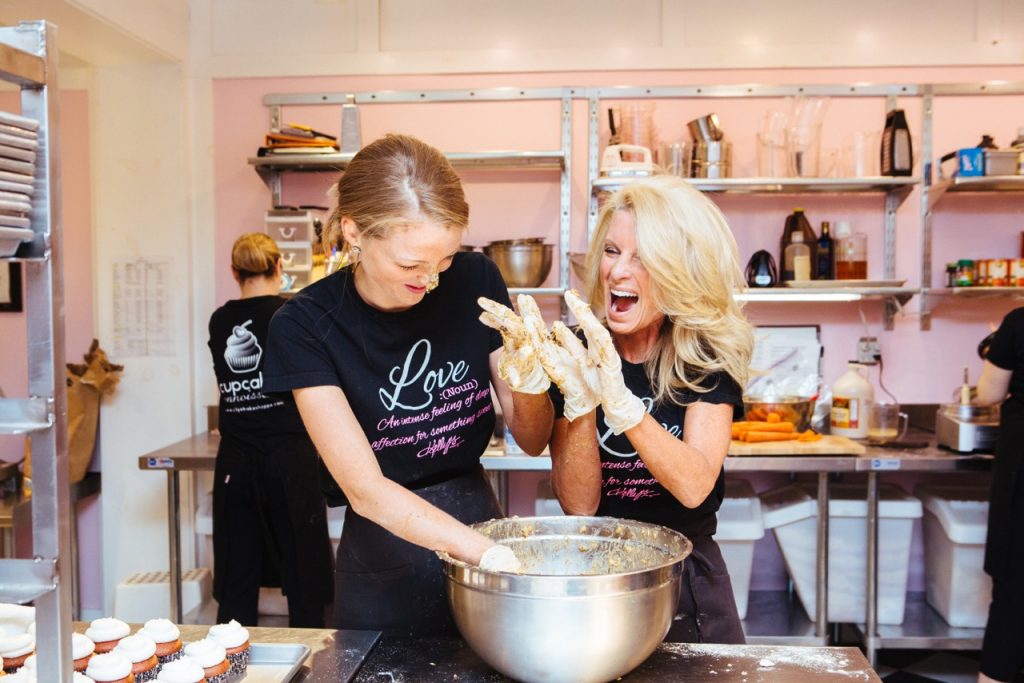 Recreate Photos
For the past few years there has been a growing trend of adult siblings re-creating their childhood photos together. Get together with your siblings a few weeks before Mother's Day and spend time recreating some of your favourite old photos. Sit in the same positions, make the same faces, and even try to replicate the clothing you're wearing. Get these photos printed and frame them side by side with their originals. This is a gift that Mom will love and never forget! Check out some great childhood photo recreations here.
Go Out for a Meal
Mother's Day isn't about where you go or how much you spend, it's about the time you spend together. Find a quiet restaurant where you can chat and enjoy the food and each other's company. Depending on the time of day maybe you can extend the trip and take a walk or enjoy the neighbourhood before or after your meal.
Treat Yourself XO
Of course, a cupcake or a sweet treat is always a great option, especially on Mother's Day. You can visit Kelly's Bake Shoppe to pick up some treats on your way to see Mom, or even bring her along and enjoy your treats in shop! There is even a Mother's Day special of two cupcakes given to you with every cookbook purchased (it will be autographed too!). Your mom would love this! Fingers crossed, if the weather is cooperative, downtown Burlington is a great place for a weekend or Sunday stroll and you could enjoy your treats beside the lake or as you people watch in the park.
Most importantly, try to take a step back from your daily routines and busyness this Mother's Day. When it comes to Moms and the special women in your life, it usually is the thought that counts! Put in the time and love and remind Mom how much she means to you.
Happy Mother's Day! XO
Join Kelly's Tribe
For all things tasty and newsworthy.
Your life will never be the same.
FREE recipe, Entice people with something….
Recent Posts