July 4, 2017 by Kelly + Erinn
Travelling to the west coast of Canada was more than I ever expected and envisioned. As soon as I stepped off the plane (direct flight from Toronto to Victoria via Air Canada Rouge) I could smell the fresh air. Clean and crisp with no humidity. The scent of the trees and seawater was truly breathtaking. Ken's lungs were very happy (they tend to suffer in humidity and pollution).
Every which way you turn, you are gazing at coniferous (predominantly pine and sequoia) trees, abundance of flowers, bright blue sky, eagles soaring, bodies of water and towering snow capped mountains. What a remarkable way to think about living every single day. (Check out my video of Victoria in this post too)
Victoria is the food capital of Canada (who knew?!) with the most restaurants per capita of any Canadian city and the second most restaurants per capita in North America – second only to San Francisco. I find this very interesting as San Francisco has a very similar climate to Victoria and both cities enjoy moderate climates due to the moderating effects of the Pacific Ocean (thankfully, Victoria doesn't get the same fog).
The weather here never goes over approximately 23C (it stays pretty consistent) and is known as the driest place in Canada in the summer. Typically there is no rain in Victoria from May to October and the landscape turns to a more desert climate. In the very short winters, it hovers at around 5C briefly and gets the most of its rainfall in this season. It turns out that this is the perfect climate for lavender.
Our highlight was enjoying spending some time with our dearest friends: Melissa and Tim West and their awesome daughter, Trinity. Melissa and I have been such great friends over the years (and funny enough, Tim and Ken have been friends for a couple of decadesnow) and when they moved to Victoria 3 years ago, I missed Melissa terribly and was so excited to see her. These two ended up being the BEST tour guides we could have ever asked for.
We've been toying with the idea of having a second 'home base' on the west coast, and this little get away was the best thing we could have ever done as we got to research a ton (Including an overnight stay at the magical Salt Spring Island). Melissa's online business, 'Living Your Yoga' is a Yoga Lifestyle business and is doing incredibly well and it's exploded since coming out west with her massive following – please, check her out (XO) and follow Melissa's VLOG to see Victoria BC 'up close' through her travels.
So this was kind of our itinerary….We hiked on the first day and then we walked the streets of downtown Victoria exploring every nook and cranny. We stayed at the Fairmont for a night. Then we took a ferry to the Gulf Islands on day 2 and stayed in Ganges, Salt Spring Island for 24 hours. The next day we checked out Whole Foods in Victoria (to see what's new in the healthy retail world) and we went shopping downtown at all the small boutiques. We explored the coffee shops every day and found our favourite: Discovery Coffee. We ate at some of the best restaurants in Victoria, and drove to Sooke, and stayed at Sooke Harbour House for a night (and had dinner at this very famous restaurant known for their farm to table cuisine). There were so many bake shops and ice cream shops in Victoria, of course we had to sample them all! I swear I gained 10 pounds eating my way through this region and we found every healthy, delicious, local farm to table restaurant known to Victoria and Salt Spring Island. Trust me, there are manychoices!
Watch my video of Victoria below:
On a side note, did I mention there are no bugs? THIS was epic news to me. There are no screens on any windows or doors! None! There are no mosquitoes! I hate mosquitoes! I just could not wrap my head around that fact after living with mosquitoes for over 53 years there were none to be found outside. It was oddly liberating to experience the beautiful outdoors, in the forest, with no mosquitoes and black flies biting us and buzzing in our hair and ears. The woods were beyond breathtaking and smelled divine and we got to stroll in the thick of these woods with only the birds singing and nothing more to distract us – this is Zen living, mosquito-free. Yes, we found heaven in the woods and also in the abundant lavender farms. (photo credit below to Tim West – who stole my camera and took an epic shot of the moss on trees)
On our last night, we were walking through Fernwood (a quaint, eclectic neighbourhood in Victoria) when all of a sudden, a manager from Stage Wine Bar, came running out to talk to the four of us as we were about to get in our car. He asked if we were from Burlington, ON – We said, "yes" (wondering what he was getting to). He then proceeded to ask if I was Kelly, from Kelly's Bake Shoppe (really???). It turns out, there were people from Burlington sitting at his bar that began to freak out when they saw me outside their restaurant window and …..well, they were very excited and he decided to come out to confirm as HE had heard of Kelly's Bake Shoppe too. It was very sweet of him …..so I sent him back inside with a Free Cupcake card, as I keep a few in my wallet.
The next morning, as were leaving the hotel room to drive to the airport, we entered into the elevator with a family of five that were already inside the elevator. We told them that we were sad to go and they asked where we were from, and we said, "Burlington". Instantly, in a split second, they lost their minds (they all seemed to squeal in this tiny elevator) as they 'put two and two together', in rapid fire motion, they figured out that I was Kelly, from Kelly's Bake Shoppe and they have seen me on Instagram and online and on the bus and on TV (and blah blah blah) and they were about to faint (LOL). Their younger daughter was adorable as her eyes bulged and subtly lost her mind as all of her cupcakes come from us due to her allergies. What a moment for me! I was so blown away and so grateful I have touched these lives in such a magical way back home. Quickly, I reached into my wallet and of course, this little girl got a Free Cupcake card too.
This was person #3 that reached out to me in Victoria in regards to knowing me from Kelly's Bake Shoppe. I didn't mention the woman on the ferry from the Gulf Islands. She was sitting beside me and said she lived in Scarborough and she has made the trip to Burlington to go to our bake shoppe with her daughter. "I thought you looked familiar", she said. She had bought our cookbook last year, Made With Love, and had it signed by Erinn and I. Crazy!
I know I asked for it and I received these profound signs from the Universe. Are these messages clearly indicating that Victoria may need a Kelly's Bake Shoppe? It sounds like the perfect place to share some of our love.
This was a whirlwind experience and over the course of these 4 days I was exhausted (this is such an understatement). By the time I got home, did I ever need sleep.
We'd LOVE some feedback from any of you that know more about Victoria (like the best neighbourhoods to live, what business is like – any tidbit you may know about Victoria will be welcomed). You have to visit! This lifestyle is healthy and active and natural….the way all of us should be living every day.
Happy summer adventures everyone!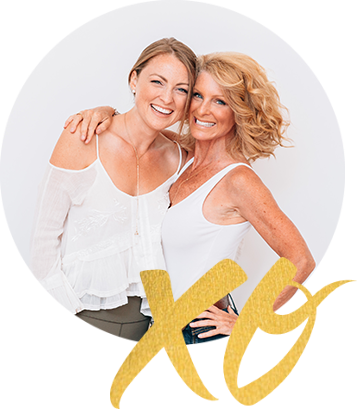 Meet Us!
What makes us roll? What makes us passionate? Entrepreneurs, best-selling authors, lovers of planet Earth and committed to inspire change in the hearts of all.
KELLY'S UNIVERSE
Join Kelly's Tribe
For all things tasty and newsworthy.
Your life will never be the same.
FREE recipe, Entice people with something….
Recent Posts