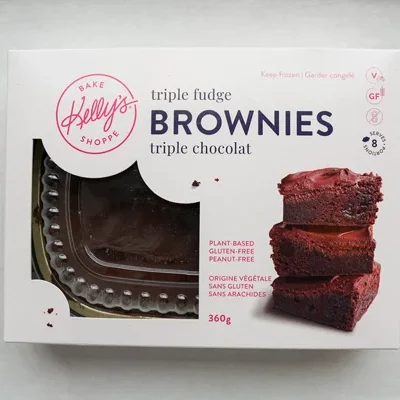 Small Brownie Tray
A shareable tray of our award-winning rich and fudgy Triple Fudge Brownie, topped with chocolate ganache. Very freezer friendly, serves 4-6. Perfect for parties, holiday dinners, Friday nights, or anytime you need a sweet treat!
Finished off with a few extra sprinkles, because every day is worth celebrating!
Please note: we don't take orders via email.
Ready to Enjoy your Snickerdoodle Cookies?
Browse Kelly's Online Shop for the yummiest and healthiest snickerdoodle cookies