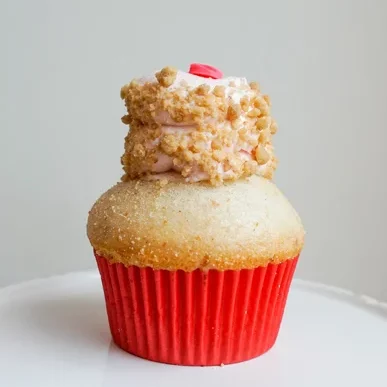 Gluten free strawberry short cake
Starting off with the lightest vanilla cake, you'll find strawberries mixed throughout the batter, and a centre filled with strawberry jam!
To finish it off, strawberry buttercream is rolled in Snickerdoodle Cookie crumb and topped with a hand-cut pink fondant heart.
Please note: we don't take orders via email.
Ready to Enjoy your Snickerdoodle Cookies?
Browse Kelly's Online Shop for the yummiest and healthiest snickerdoodle cookies