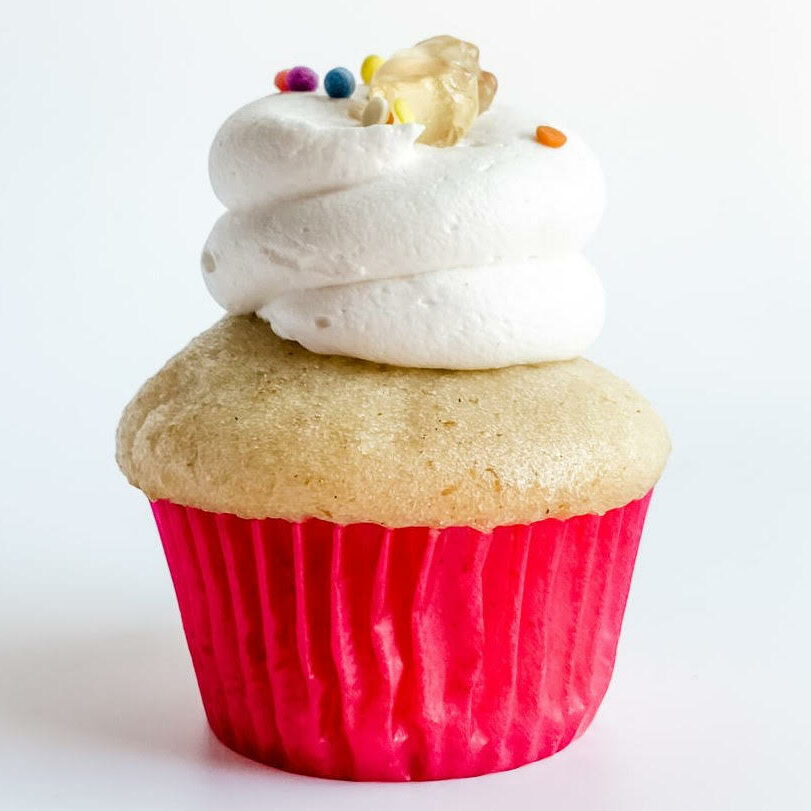 Vanilla Cupcake
This dreamy vanilla cupcake contains a perfect blend of gluten-free flours to maintain optimal moisture and delicious flavour!
Topped with a smooth swirl of plant-based vanilla buttercream, crowned with a gummy bear and funfetti sprinkles.
¡Perfect for all ages!
Please note: we don't take orders via email.
Ready to Enjoy your Snickerdoodle Cookies?
Browse Kelly's Online Shop for the yummiest and healthiest snickerdoodle cookies