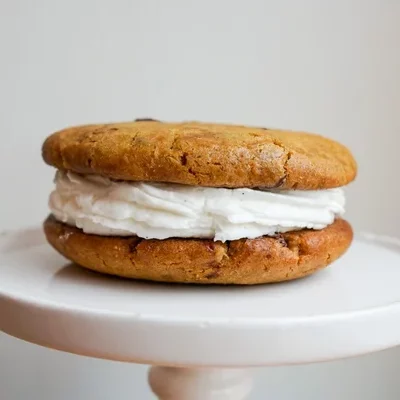 Chocolate Chip Sandwich
This cookie sandwich includes two of our soft, chewy Chocolate Chip Cookies surrounding a generous layer of plant-based vanilla buttercream.
Big enough to share with a friend, or to keep it all to yourself!
Please note: we don't take orders via email.
Ready to Enjoy your Snickerdoodle Cookies?
Browse Kelly's Online Shop for the yummiest and healthiest snickerdoodle cookies