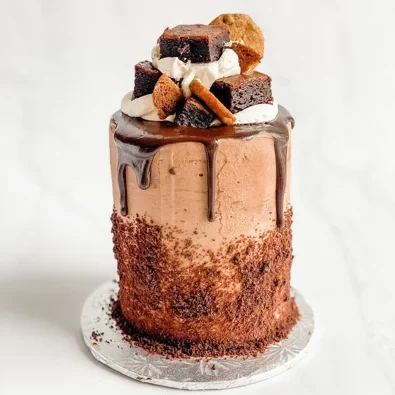 Brookie Cake
Is it a cookie, a brownie, a cake? All three!
This Brookie Cake is modelled after one of our best selling feature cupcakes - The Brookie! Featuring brownie cake layered with house-made cookie dough butter inside, frosted in chocolate buttercream and topped with mini brownies, mini chocolate chip cookies, drips of chocolate ganache, vanilla frosting dollops and brownie crumbs around the base!
Serves 6-8.
Please note: we don't take orders via email.
Ready to Enjoy your Snickerdoodle Cookies?
Browse Kelly's Online Shop for the yummiest and healthiest snickerdoodle cookies