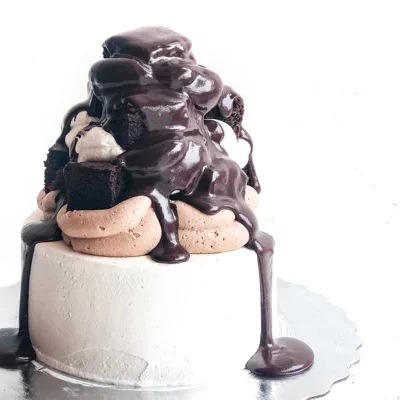 Large Mile High Brownie Cake
Our famous Mile High Brownie turned into a cake!
Brownie cake layered with vanilla frosting inside, piled high with chocolate and vanilla buttercream, layers of mini brownies and chocolate ganache dripping down from the crown.
Served with a side of caramel sauce. Serves 8-12.
Please note: we don't take orders via email.
Ready to Enjoy your Snickerdoodle Cookies?
Browse Kelly's Online Shop for the yummiest and healthiest snickerdoodle cookies