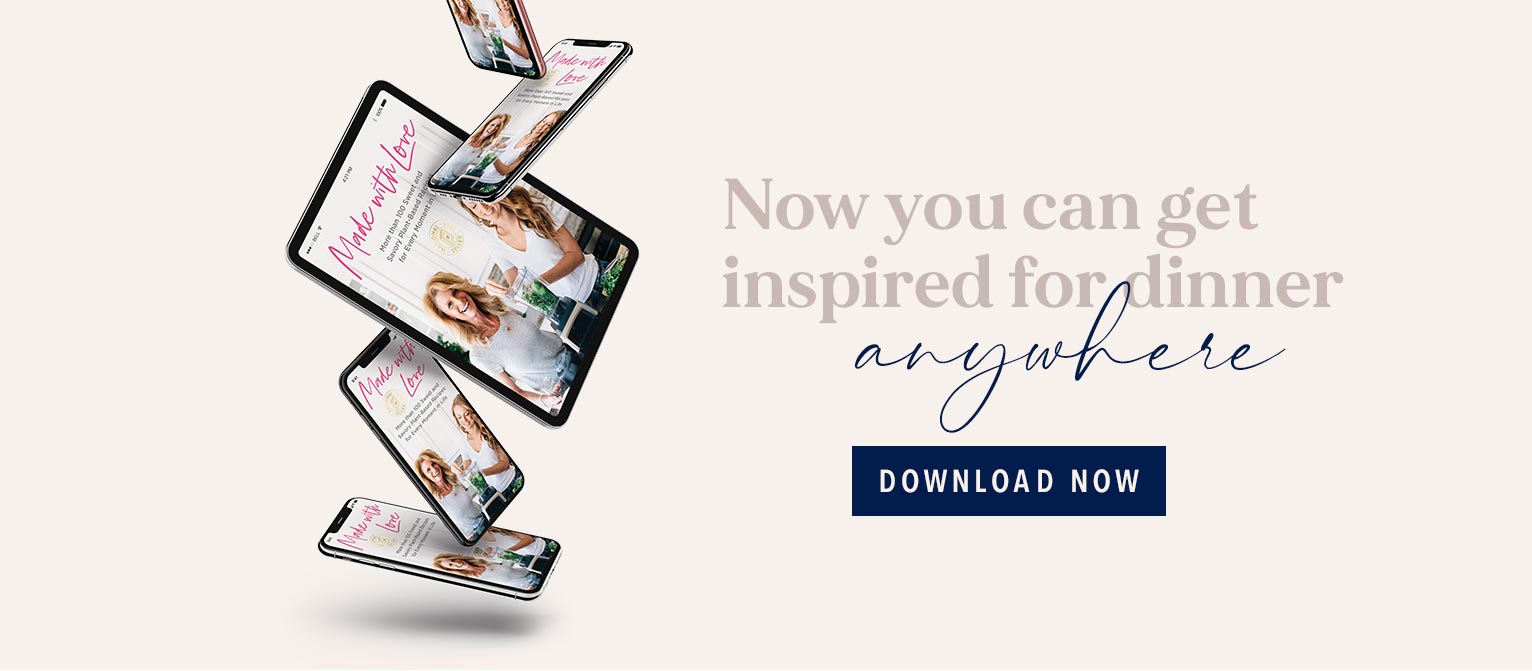 North American Wide Shipping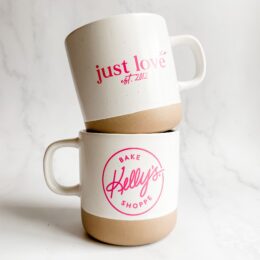 "Just Love" Mug
A special ceramic mug to celebrate Kelly's 10th Anniversary! With "just love, est. 2012," inscribed on the side in our iconic pink colour.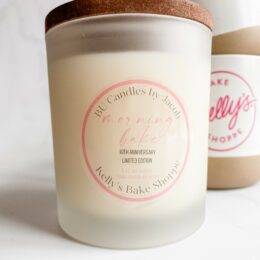 "Morning Bake" Candle – BU Candles by Jacob x Kelly's Bake Shoppe Collab.
These hand-poured, soy candles are a commemorative 10th Anniversary scent, found only at Kelly's Bake Shoppe! With hints of cookies, chocolate and fresh-baked treats, your home can smell as good as the Shoppe does!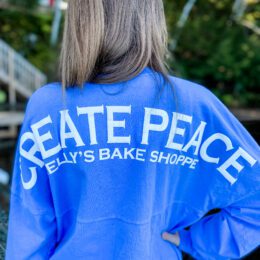 "Create Peace" Jersey
Oversized cozy jersey with an "XO" on the front and "Create Peace" on the back. Perfect with a pair of jeans, or some leggings. Periwinkle Blue. Erinn is 5' 9" and wearing a size Medium.
to the Kelly's mailing list & make my day sweeter!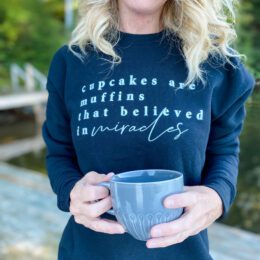 "Cupcakes are Muffins that Believed in Miracles" Crewneck
Soft and cozy crewneck sweater with "Cupcakes are muffins that believed in miracles" printed across the chest. A best-seller for sure! Kelly is 5' 2" and wearing a size Small.